Good old golden rule days...
I think that song goes through my head at the beginning of every school year.
This was our first official week of school. I am very, very pleased with how it went. We are not up to a full load yet (we still need to add in science and Latin, and I need to add in some art projects), but we still did quite a bit. I thought I'd do a show-and-tell of our first week. (Click on any image to see it larger.)
I chose a "just for fun" read-aloud -
The Penderwicks
. It is a wonderful book and we are all loving it.
For history, I made a notebook with sections for all of our AO books. When the kids read a chapter, they will narrate to me, then write a few sentences and draw a picture. I got the idea for the notebooks
here
. I already had a comb binder, but mine isn't nearly as nice as hers. It works, though.
Here's a page from Robert's notebook for Our Island Story. Yes, those are palm trees on the island of Great Britain. I have yet to convince him that even though it's an island, it's not tropical. We'll keep working on that. :)
Ruth wanted to share her page from the book Trial and Triumph. It's also a very good example of her drawing style - very
Anime
.
For our music portion of Fine Arts, we are using these CDs. I can give more details if you would like. Basically, they are a CD of Rimsky-Korsakov's Scheherezade, an a capella CD of hymns, and Wee Sing America for folk songs (which I confess we did not do this week). Obviously we are studying Rimsky-Korsakov for our composer. I couldn't find a biography, so we read about him on Wikipedia. Our hymn was "When I Survey the Wondrous Cross".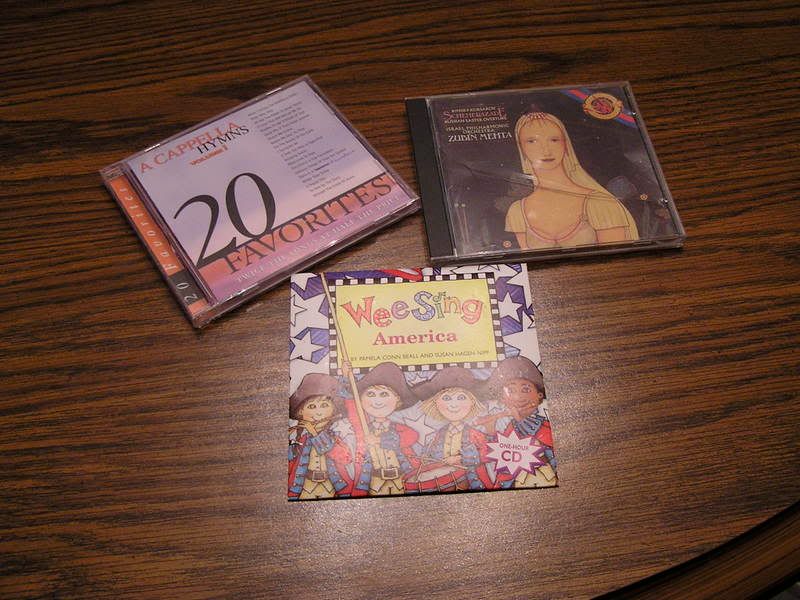 For our artist study, we are learning about Mary Cassatt. We read
this
biography and studied the picture "Woman in Black at the Opera". The kids looked at the picture for a while, then took turns describing it without looking. You can see that it's a 4x6 picture. I plan on making them artwork albums as described
here.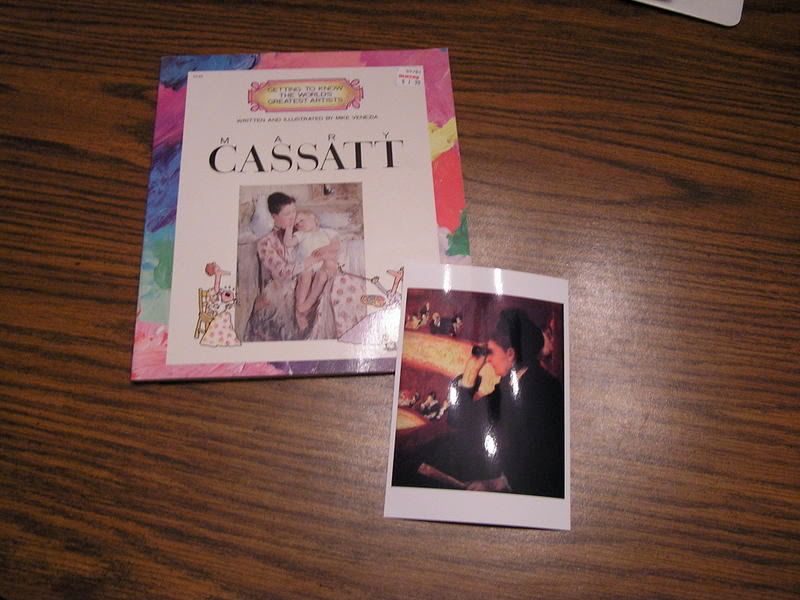 We also got math and grammar done on assigned days. Yea!
For fun, Robert did a science expirement involving water, oil, and food coloring.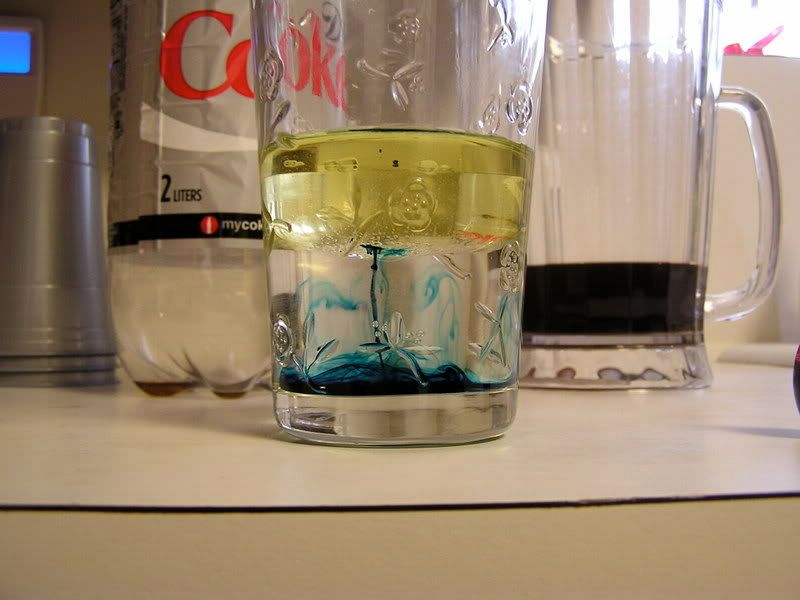 Things to improve on:
literature readings - they didn't get done this week
folk song - also didn't get done
art projects - figure out a way to make this work for us
For a break down of what we did each day, check out my other blog
Our School Days
. It is nothing fancy. It's just an easy way for me to track what gets done.